Photos of my 1997 Road Trip
---
After making record time through the Mojave Desert, I entered the Arizona desert. Here is a town that seemed to be having an existential crisis: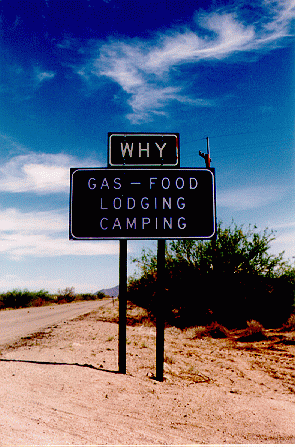 ---
That same day, I visited my friend Kelina, who lives in a hand-made adobe cabin right in the city of Tucson: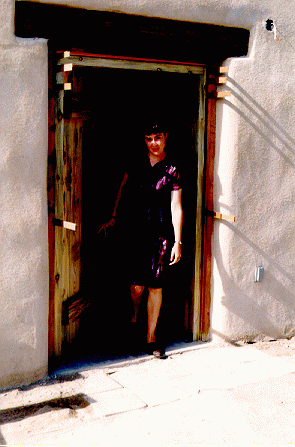 ---
Then I went to Los Alomos, NM, to visit the Amazing and Wonderful Abbie, who is one of the more remarkable people I've ever met. I met her around New Year's Eve at the Tron Pub in Edinburgh, Scotland, after she had been working on a farm in Norway for the year. I believe she's now working as a ranger in Newfoundland or something equally adventurous: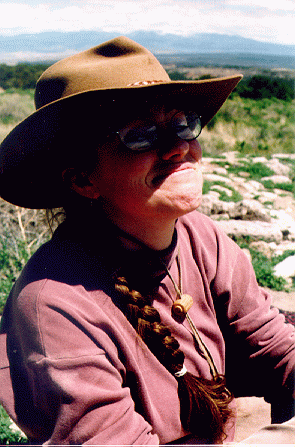 ---
We visited some Anastazi ruins, where I posed dramatically on top of a cliff:
---
After spending a week in Oklahoma city visiting my brother, I set off northward, even revisiting the World's Largest Ball of Twine that I'd seen during Bike Aid '96.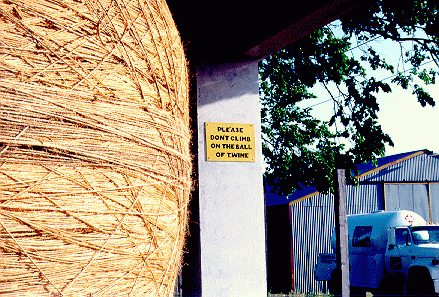 ---
I continued north-westward, visiting some famous monuments along the way. For example, the cabin where the song "Home On The Range" was written: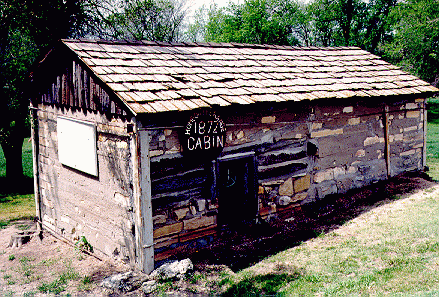 ---
Mt. Rushmore: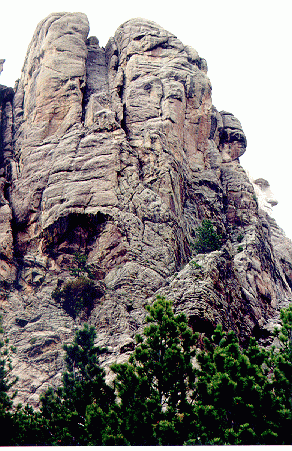 ---
The Crazy Horse Memorial: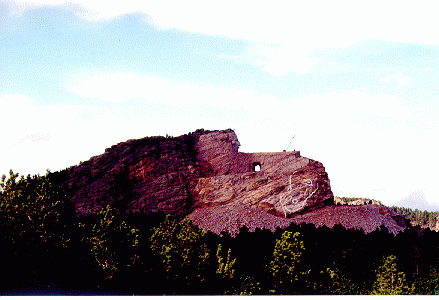 ---
Little Big Horn: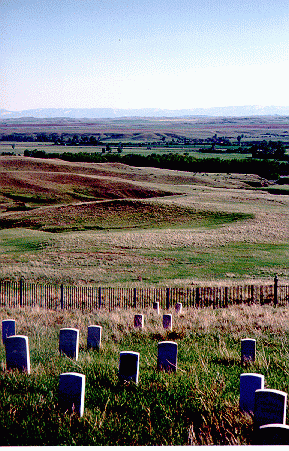 ---
And the Devil's Tower: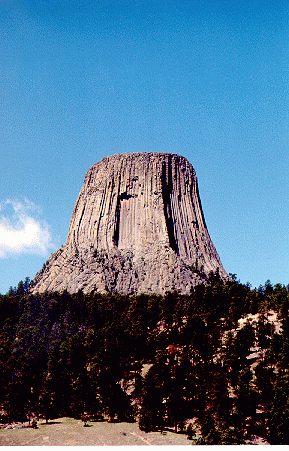 ---
In the Sand Hills of Nebraska, where there are many picturesque ranches...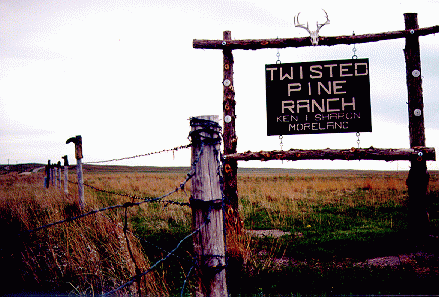 ---
... I discovered that it is a tradition to place old boots on fenceposts. Don't ask me why.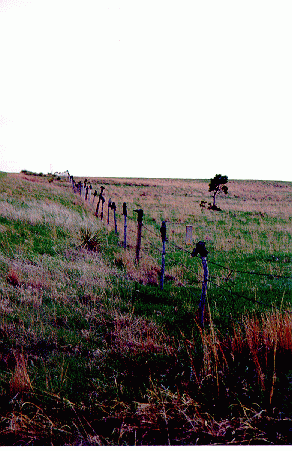 ---
Besides such entertaining customs, I enjoyed the tremendous thunderstorms that passed daily over the prairie: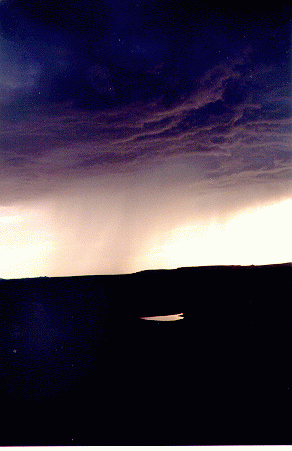 ---
Unfortunately, after I got to Glacier National Monument in Montana, I stopped taking photos for some reason. Here's the last picture I found in my camera: